6 Amazing places in Vietnam for family
6 amazing places in Vietnam for the family
Choosing the right place for a family vacation can be hard, but it's well worth the effort. Sharing a beautiful view with your loved ones or watching your kids be amazed by something new is just great. Want those memories to be made in Vietnam? These 6 amazing places in Vietnam for the family are easy to get to and will give you a vacation you will remember for years to come. Let's see where those are.
1, Halong Bay
Many people think of Vietnam when they see the seascape of Ha Long Bay. Cruises sail through emerald-green waters between thousands of rough islands and islets. They stop at amazing caves where people can walk and look at impressive structures that have been there for hundreds of years. The mysterious beauty of Ha Long Bay has made it a must-see destination in the country, and you will have a great time with your family.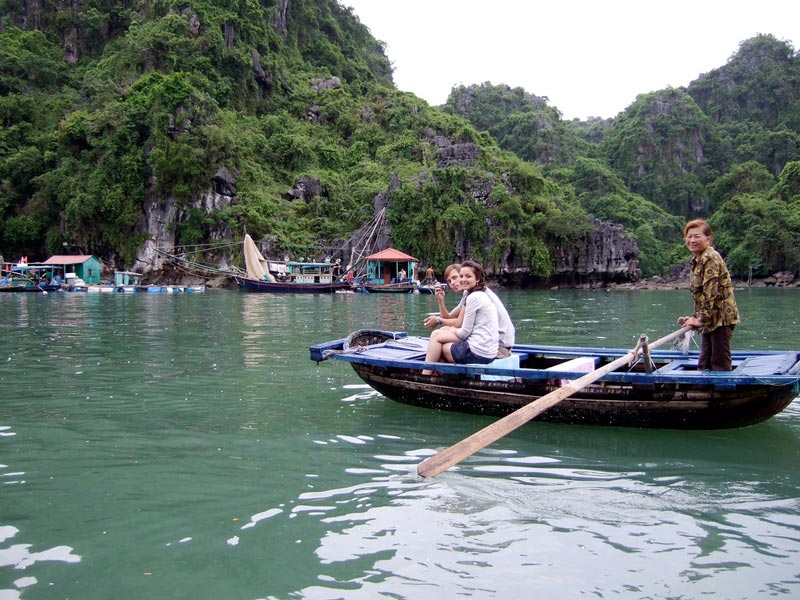 Read more: Halong Travel Guide
2, Pu Luong
Pu Luong is a bit far from Hanoi and has a lot to offer. It takes four hours from Hanoi by bus. Spend a few nights at a traditional homestay on stilts to get the most out of this beautiful valley. Leave your worries at the door. Even the busiest parents will feel better after seeing these beautiful rice paddies. Take your family hiking in the Pù Luông Nature Reserve or biking along the trails that go through waving rice fields. The traditional workshop in the local village is a great way for kids to learn more about Northern Vietnam's ethnic cultures and get to know each other better.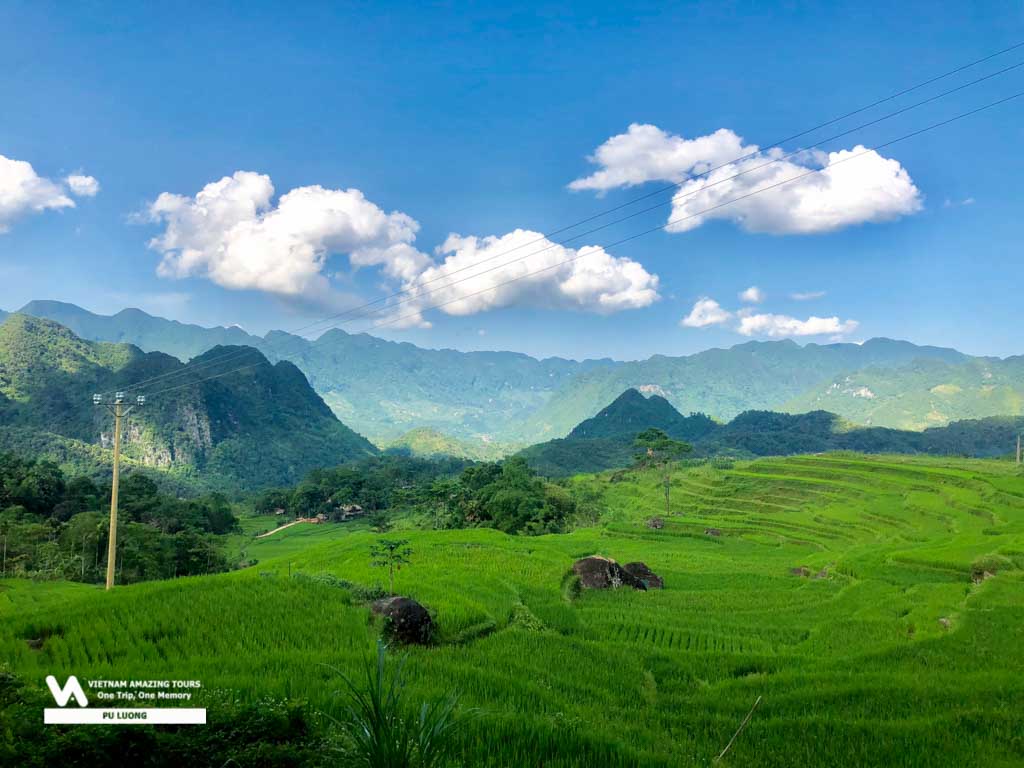 Read the great article about Pu Luong
4, Hoi An
Hoi An is more than only its Ancient Town, which is on the World Heritage List. If you travel to Hoi An, you will discover a tranquil way of life that will captivate your heart. Depending on your group's interests, you and your family ones can spend a few days in Hoi An either at An Bang Beach or among the rice farms of Cam Thanh. It's hardly a true beach day until you can soak up the sun, eat seafood with your toes in the sand, and run through the waves. It's possible to have exciting experiences by exploring the countryside on foot or by bike, passing through villages devoted to growing rice and vegetables. You can also take your family to Hoi An to learn about Vietnamese cooking since the city offers a wide variety of fun and accessible courses for home cooks of all experience levels.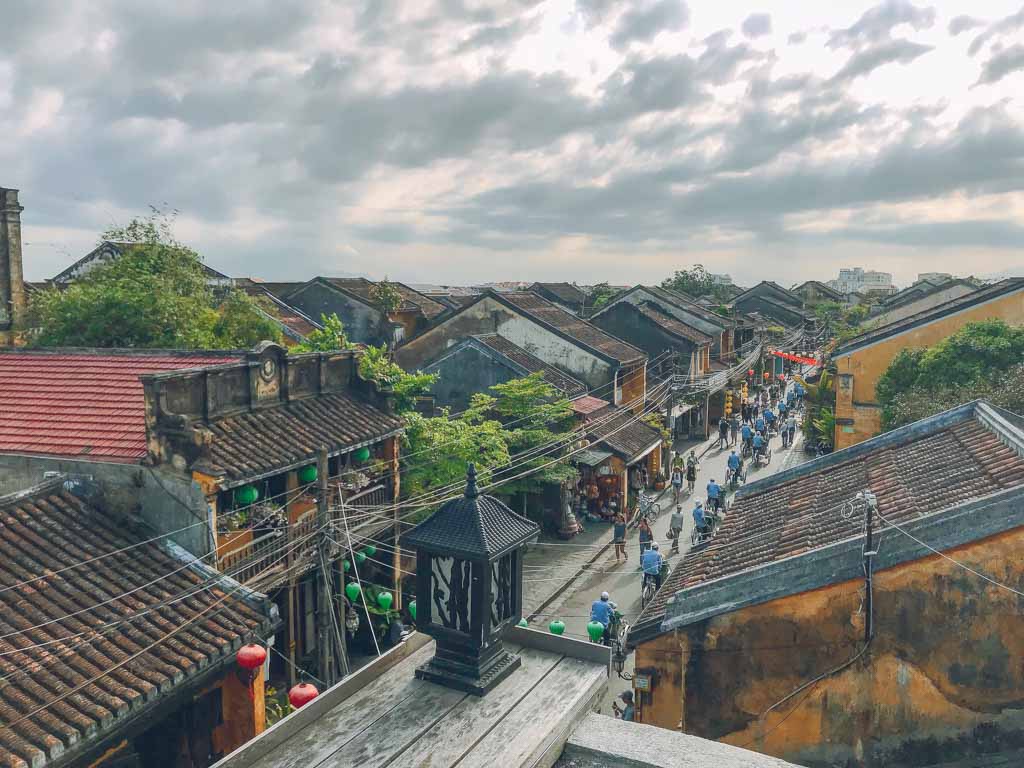 5, Mekong Delta
Mekong Delta is one of those places where the longer you stay, the better it gets. Take the whole family on a trip to a hotel or homestay on the riverfront. Wake up to the sights and sounds of life on the water and enjoy the famously warm hospitality of the Mekong Delta. The whole family will love taking a boat to the local Floating Market early in the morning. There are also many country roads where you can cycle together, or you can go on community-based tours to see rice paper, coconut candy, and noodle workshops. At mealtimes, you can eat delicious local dishes made from freshwater fish, tropical fruits and vegetables, and bowls of slippery hu tiu noodles.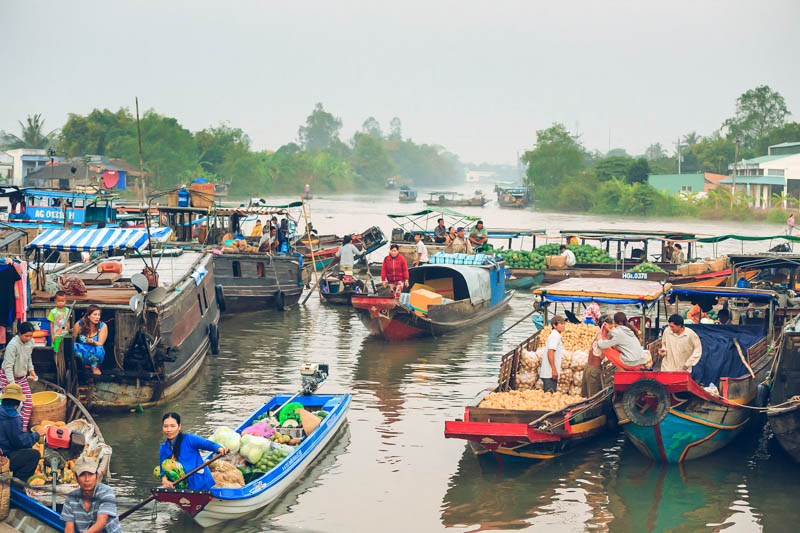 6, Phu Quoc
There are direct flights to Phu Quoc from airports all over Asia, which makes it both tempting and easy to stay on this beautiful island. There are many different places to stay in Phu Quoc, from five-star resorts with private pool villas to eco-friendly guest houses on the sand. This makes it a great place for families. Visit fishing villages and bee farms to learn about the local culture, take the kids on the world's longest oversea cable car ride, and spend the days surrounded by sandy beaches and turquoise waters. The resorts on Long Beach and Ong Lang Beach that are good for families are more laid-back than those near Duong Dong Town. Keep an eye out for the famous purple sunsets at the end of the year.