Cambodia Travel Guide
The people of Cambodia are what make the country of Cambodia what it is: diverse, unique, and unexpectedly unsophisticated. Visitors are enchanted by the way ancient and modern times collide. Take your time and wander aimlessly amid the Angkor Wat ruins, marveling at the temple's massive size and meticulous design. Visit the gorgeous beaches of Koh Rong and experience the French colonial ambiance of Phnom Penh's boulevards at night. Travel to Cambodia with an open mind, and prepare to be amazed. And this is noted down before start travel to Cambodia.
The best time to travel to Cambodia
Cambodia is a year-round destination, but the dry months of October through May are ideal. Beginning at the tail end of May and lasting until about midway through October is the wet season. When it rains, the countryside of Cambodia becomes a luscious green, which is one of the country's greatest attractions.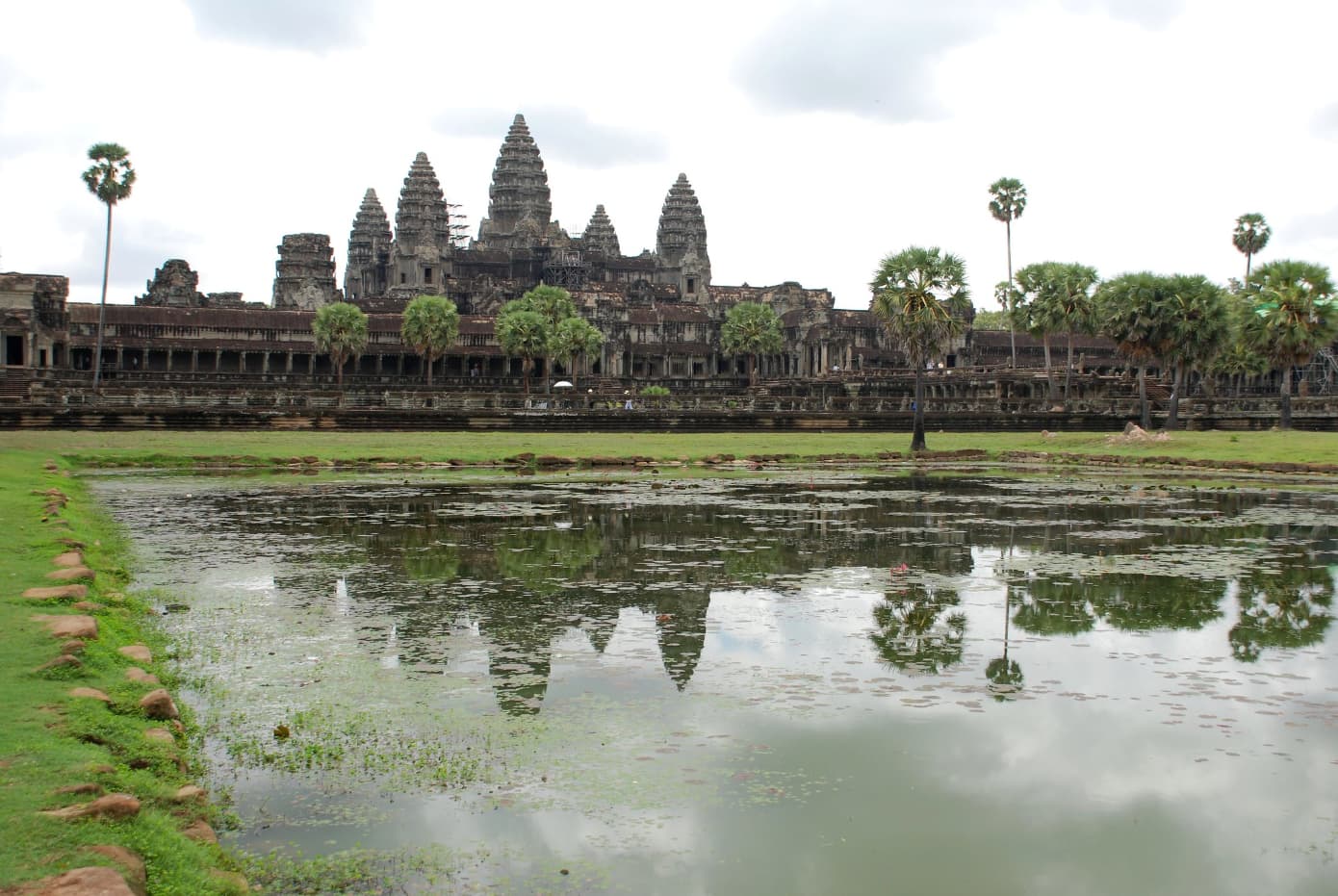 Dry Season
Obviously, you will wish to escape the weather and instead enjoy sunny days by the shore. We recommend visiting the beaches of Cambodia between October and May, during the dry season. April and May are ideal beach months, as temperatures can reach 40 degrees Celsius (104 degrees Fahrenheit). Although Cambodia may not appear to be a conventional beach vacation, there are in reality a number of truly tropical locations and island retreats.
Rainy Season
From the end of May to the end of October, the southwest monsoon causes nearly daily heavy rainfall. Don't allow the rain to prevent you from carrying out your plans, since it typically falls in the late afternoon or evening and lasts for approximately one to two hours. During the rainy season, the rain is brief and intense, allowing for brief periods of gorgeous skies with dark, menacing clouds and spectacular thunder and lightning displays.
Why travel to Cambodia
The Kingdom of Cambodia is a place that keeps surprising and delighting people who come there. This country has a lot to offer. It is home to the beautiful Angkor temples, which were built by the Khmer empire, which ruled much of Southeast Asia 1,000 years ago.
During the day, you can learn about the history of Phnom Penh, the capital city. At night, you can eat traditional Cambodian meals and check out the nightlife. Visit the islands that dot the coast of Cambodia and the small, charming towns that dot the beautiful countryside. Explore Angkor Wat, which is a UNESCO World Heritage site, take a boat ride down the Mekong River, and relax on a beautiful beach.
Find out about the sad history of the Killing Fields, the Tuol Sleng Museum, and other reminders of the Khmer Rouge regime. You will be amazed by how positive Cambodians are, even after 30 years of civil war. They have found the courage to keep smiling. Find out for yourself what it means to live up to the saying "What doesn't break us makes us stronger."
The destination highlights in Cambodia
Most popular sites in Cambodia
• Siem Reap - a collection of French colonial settlements; the entryway to the Temples of Angkor
• Phnom Penh, the capital of Cambodia, is located at the junction of three rivers and offers an intriguing combination of colonial buildings, temples, markets, and wide avenues.
• Tonle Sap Lake — one of the largest freshwater lakes in the world, home to floating communities, forests, and natural beauty
• Sihanoukville, located in the south of Cambodia, is a treasure of white sands, azure sea, and fresh seafood.
• Kampot, Kep, and Bokor National Parks are less well-known but merit a visit on longer trips or while crossing into Vietnam at Ha Tien.
Visa & Passport
Most people who want to visit the Kingdom of Cambodia can get a visa at the airport in either Phnom Penh or Siem Reap. If you travel by land from Thailand, you can get a visa at Poipet Banteay Meanchey and Cham Yeam (Koh Kong province). Visitors from Vietnam who enter Cambodia by land through Bavet/Moc Bai or Ka-Om Samnor/Chau Doc will need to have gotten their visas from a Cambodian Embassy or Consulate abroad before they arrive. E-Visa can also be used by tourists to get their visas. No matter how you get into Cambodia, a tourist visa is valid for one month.
What you need
Your passport must be valid for at least six months after the date of your trip, and it must have several blank pages for the visa and entry/exit stamps (Check your passport prior to leaving, to avoid being denied entry
You should also be ready with a 5 cm x 5 cm photo with a white or off-white background
US$30 for the stamping fee.
All flights, both domestic and international, have a departure tax.
Currency restrictions for entering and leaving:
You can't bring in or take out Riel, the local currency. When you enter Cambodia, you must report any foreign currency over US $10,000. Up to the limit that is declared at customs when you enter the country, you can take foreign currency out of the country.