Top 7 outdoor activities in Vietnam
Discover the great 7 outdoor activities in Vietnam. Outdoor enthusiasts will find a paradise in Vietnam, with opportunities to go kitesurfing off the rocky coast, hike to breathtaking peaks, and explore some of the world's largest caves. Learn the "what," "where," and "how" of seven amazing activities you can do anywhere.
1, Phong Nha cave
In case you didn't know, Vietnam is a fantastic place to go caving. Hang Son Doong, Hang En, and Hang Pygmy are just a few of the world's largest caves, making Phong Nha a hotspot for adventure travelers. Visiting any of these three cave kingdoms is a once-in-a-lifetime opportunity that requires planning and time. It's possible to find a cave in Phong Nha to fit any taste among its more than 300. The adventures in Paradise Cave and Dark Cave can be completed in a half day and are suitable for the whole family. The Tu Lan Cave system and the Tiger Cave series are great places to go cave swimming, cave climbing at night, and jungle camping in the rainforest.
2, Rock climbing
Vietnam is an excellent destination if you enjoy mountain climbing. High granite summits on land or at sea are the ideal places to test one's climbing skills. From contained lush valleys to majesty steep karst rocks, the topography differs considerably. Undercut cliffs and remaining towers provide an exceptional playground for rock climbers and environmental enthusiasts. Obviously, you'll need the assistance of locals or a tour package to accomplish this goal. You may mention locales like Mai Chau, Catba, and Dalat...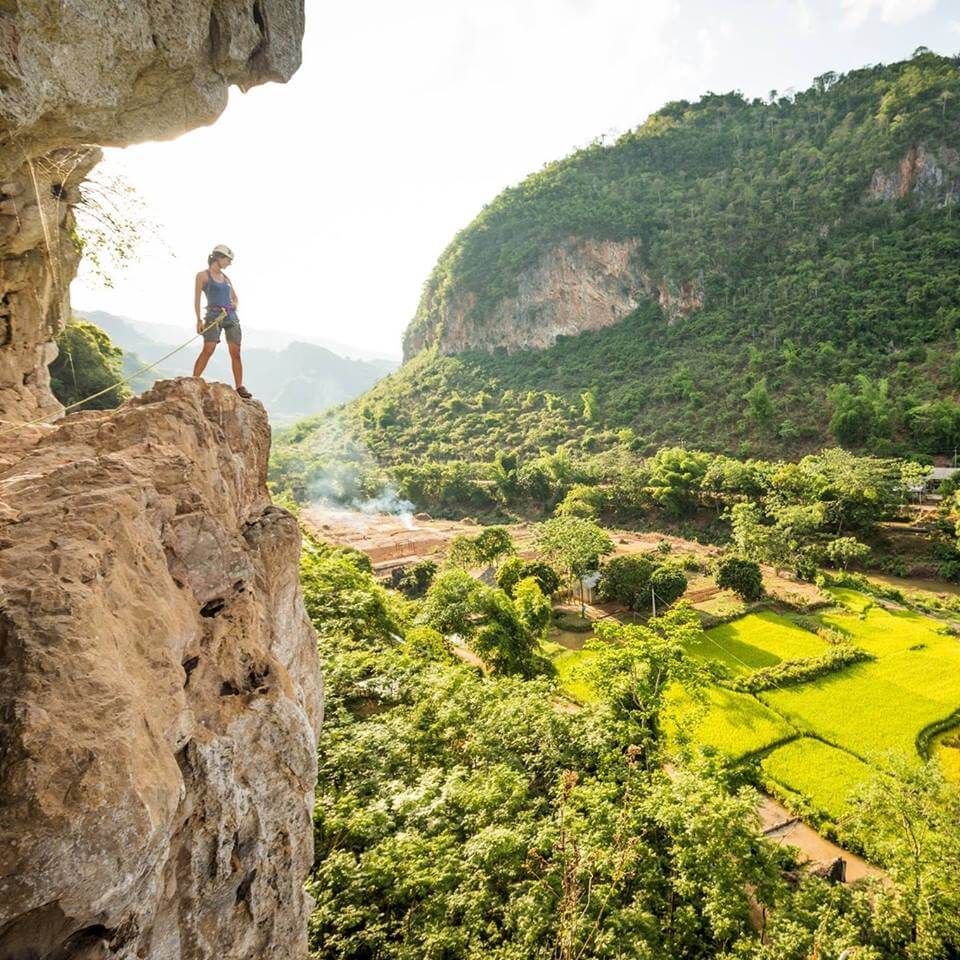 -> Read more: Top thing to do in Mai Chau
3, Trekking in Sapa
Sapa is a mountain town in Vietnam that is known for its stunning vistas of rice paddies and its convenient access to hiking trails and local homestays. In contrast, trekking is a great way to get some exercise and see some beautiful sights. Dirt roads wind like ribbons around the mountains. The ascents go by minority communities, and the descents go through rice paddies. To tailor the experience to your skill level and desired sights, you can alter the course. Sapa is home to a number of travel operators, and Vietnam Amazing Tours is only one of them.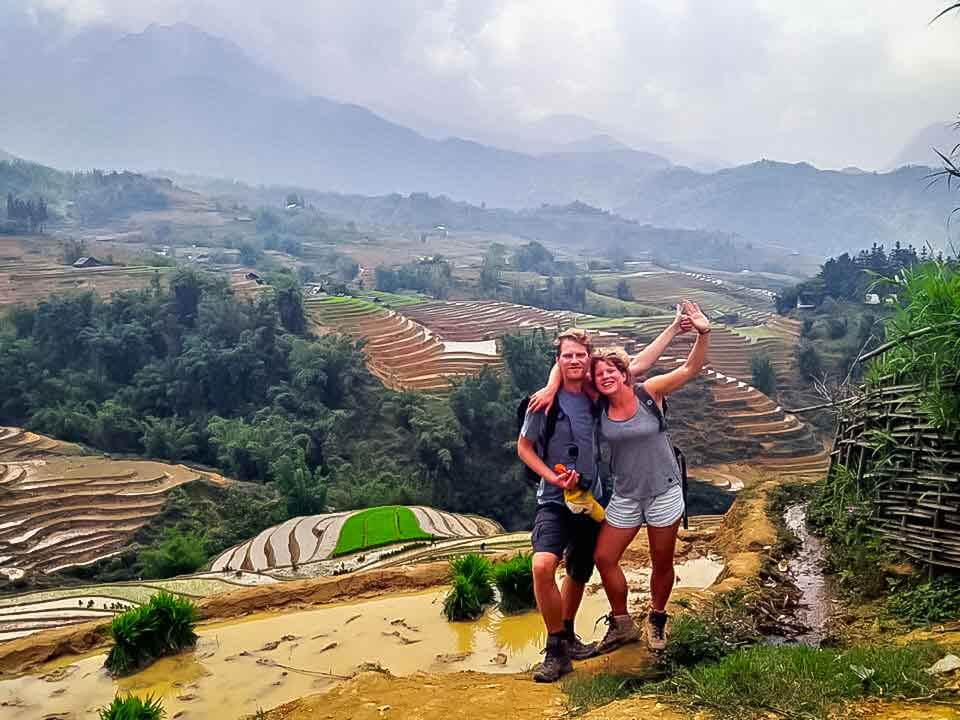 4, Kayaking in Halong Bay
Although Halong Bay, which is on the UNESCO World Heritage list, receives all the press, its neighbor, Lan Ha Bay, is every bit as breathtaking. Imagine a fantastical land where jungle-covered karsts rise out of green seas, and secluded beaches and underground caverns abound. Outdoorsy types, here's your chance to see one of the most renowned coastlines in the world. Lan Ha's calmer waters are great for kayaking and paddleboarding. You may get a feel for the vastness of the bay as you navigate your kayak through water caverns and around rocky boulders. Let's book a cruise and do that.
5, Kitesurfing in Mui Ne
Those who say vacations at the beach are dull are clearly not going. If you prefer a dose of adrenalin with your vacations, try kitesurfing in Mui Ne. The warm sun, clear water, and reliable breezes make this stretch of beach a year-round destination. Mui Ne is the most visited destination in Vietnam for those interested in water sports, especially kitesurfers. In Mui Ne, you can take kiteboarding lessons for beginners to advanced riders. They'll help you get started if you're a newbie. In private lessons, even a seasoned kitesurfer might pick up some new techniques.
6, Canyoning in Dalat
Dalat is a beautiful mountain town with a pleasant spring climate, and it is becoming increasingly popular as a vacation spot for outdoor enthusiasts. Numerous lakes, rivers, and waterfalls surround the city. These elements come together to form the setting for canyoning, a dangerous sport that combines trekking, scrambling, swimming, climbing, and abseiling. You may feel safe rappelling down rushing waterfalls and swimming in natural rock pools on a canyoning excursion in Dalat because they follow international safety requirements.
7, Hiking in Pu Luong
Wonderful hiking chances may be found all over the northern highlands, but especially in Pu Luong, a nature reserve to the west of Hanoi. Pu Luong, which is surrounded by towering mountains that fill the horizon, embodies all the best qualities of the Vietnamese highlands. Put on your trekking boots and prepare to explore foggy jungles, tumbling rice paddies, and isolated minority settlements. After your hike, indulge yourself with a refreshing swim in one of the many rock pools or waterfalls that dot the nature preserve.