A new founded paradise in the Northwest of Vietnam – Pu Luong
As "a paradise in the jungle" of Thanh Hoa in Northern Vietnam, Pu Luong not only fascinated visitors by the green or gold color of rice, but also the sounds of waterfall in the middle of the forest. Today, Vietnam Amazing Tours would like to introduce a new destination and especially this place is still very wild. A place to bring bold elements of mountains, forests, people, culture and scenic majesty. It is amazing destination for your trip to Vietnam
Pu Luong is really an exciting destination with unique natural scenery. Pu Luong is located in Quan Hoa and Ba Thuoc districts, about 130 km northwest of Thanh Hoa. Pu Luong's beauty is about its hidden wild nature, appearing in the fog as the hanging garden always waiting for visitors to come and see.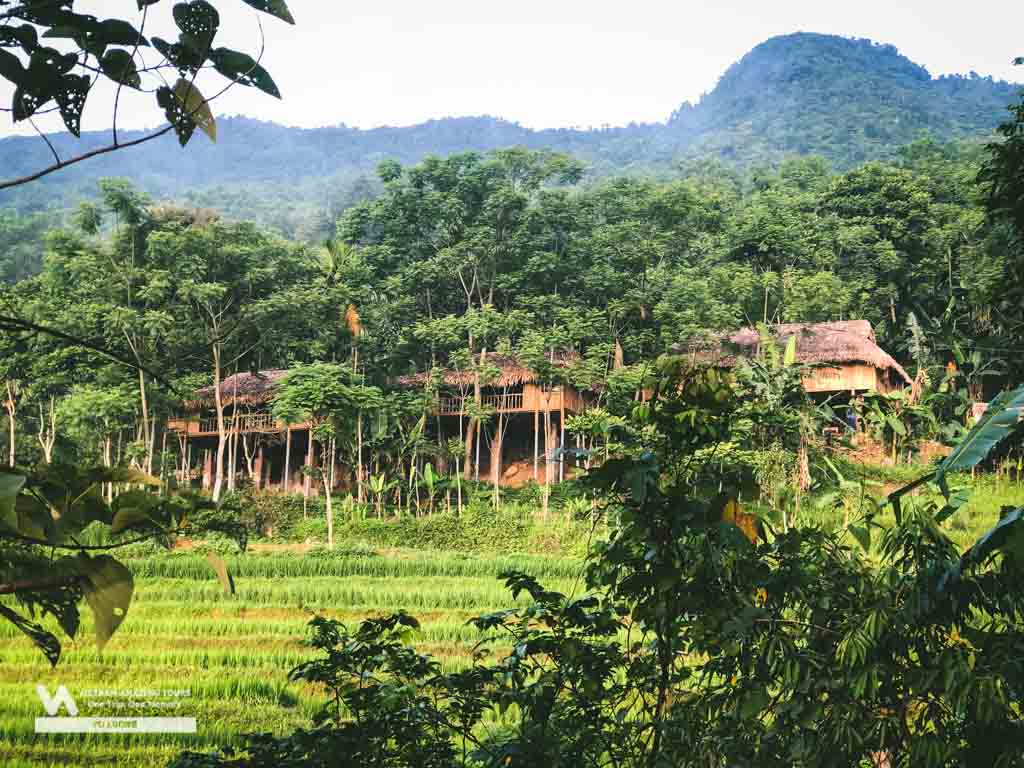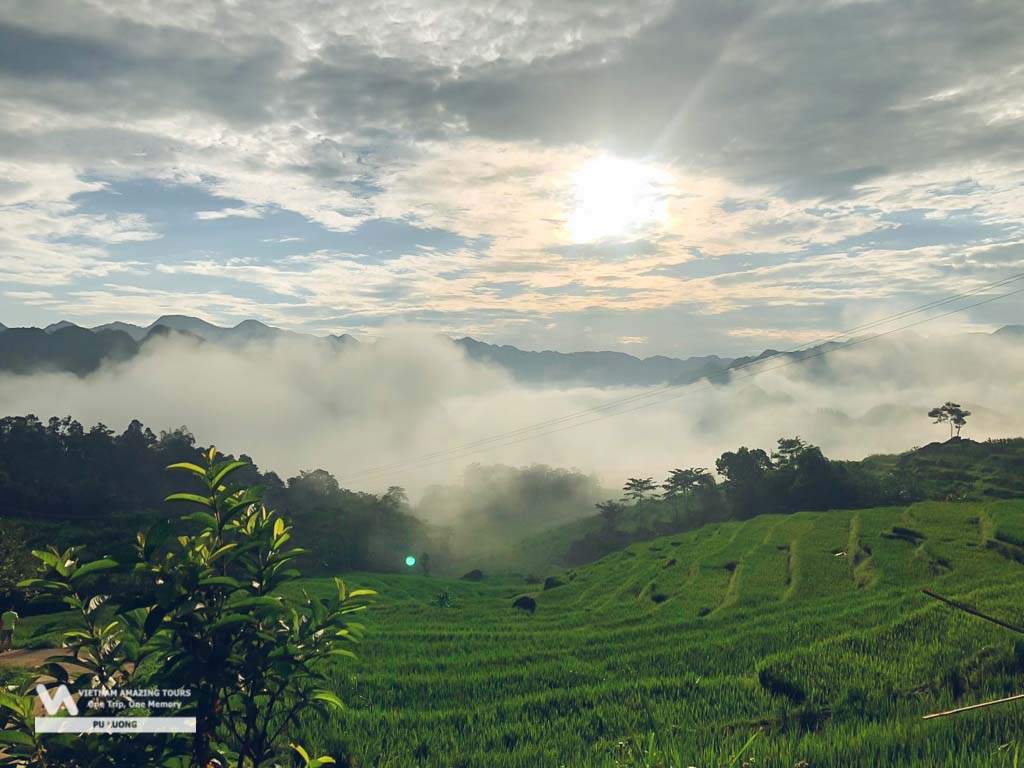 ⇒ Read more: 24 hours escape from Hanoi
The best time to visit Pu Luong is around June and October, when rice rises from the terraced fields on the hillside, coloring Pu Luong as a rich green carpet, so much peaceful and romantic. In addition, visitors can come here any time of the year because of its chilling weather.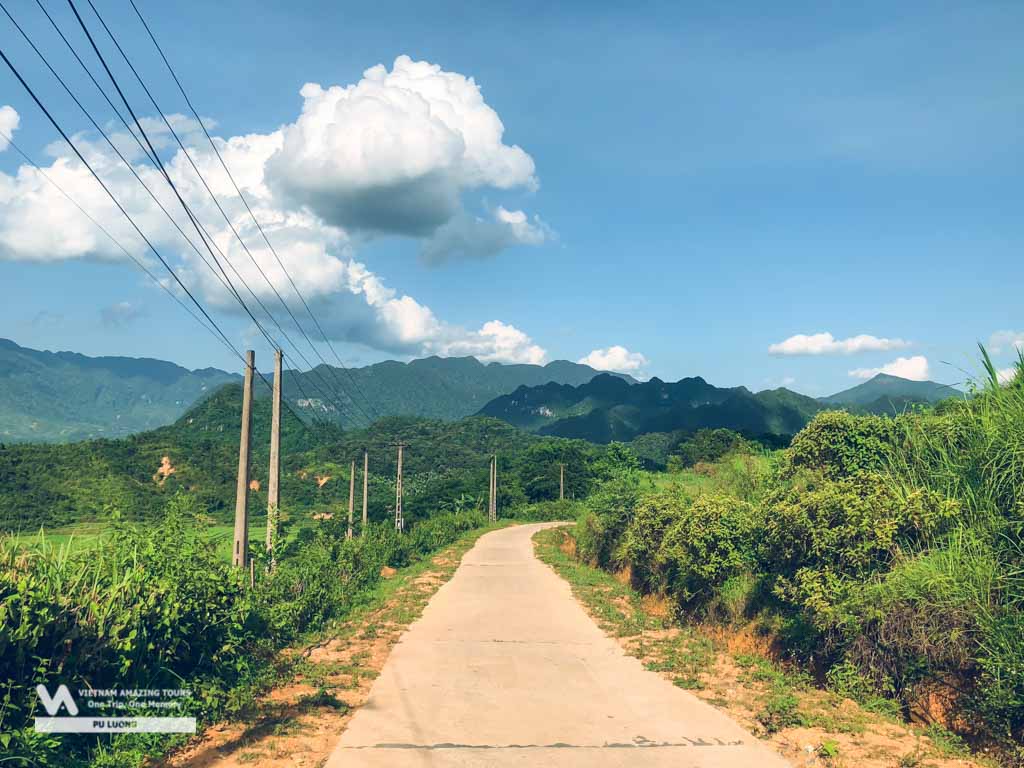 ► See also: 7 Points to create the majestic beauty of northern Vietnam
Exploring Pu Luong, visitors will have to cross the old old dark forest. From these treks, visitors can take their eyes to the high mountains, drop their soul to the village with the unique stilt houses hidden in the midst of green forests, sinking in the mountain dew and cloudy sky.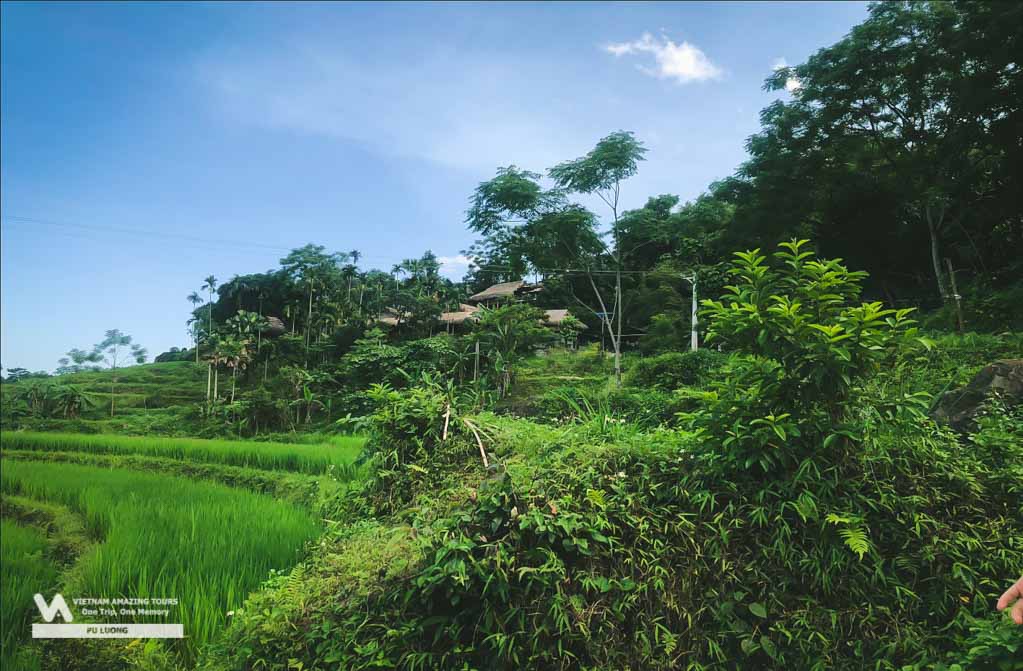 Along the trails, visitors will come to visit the Hieu, Don, Kho Muong ... There, the stilt houses are lying close to each other, surrounded by rice fields that do not reach to the horizon like Mu Cang Chai, but has its owm simple beauty.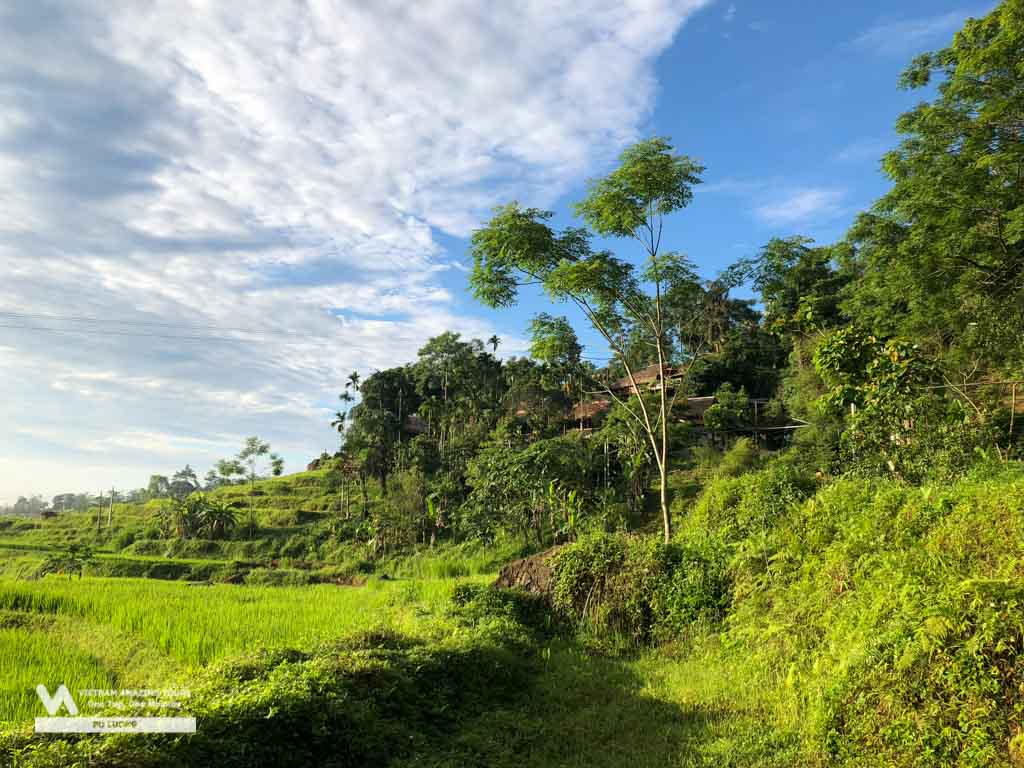 Further more, visitors also explore the traditional cultural activities of the Thai, Muong. This has created a real value for Pu Luong.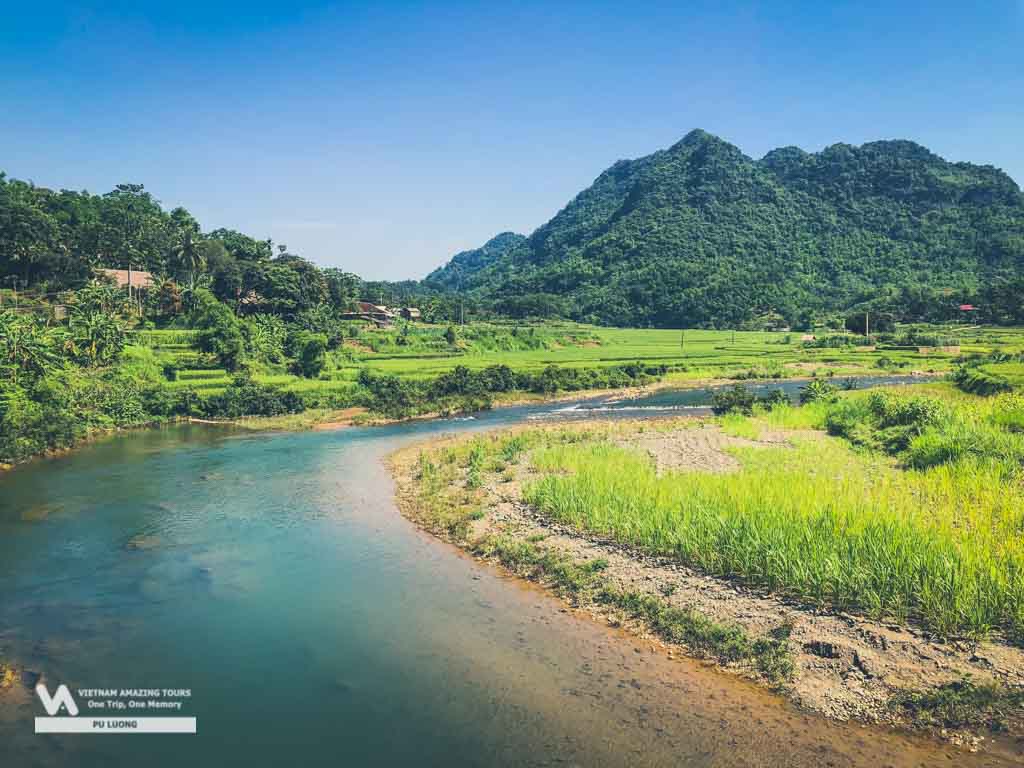 The most popular trip to Pu Luong is to walk through the core area of the reserve, overnight camping in Don village, enjoy the peaceful beauty of the Cham stream, flowing between the valley far from Ban Cong and Ba Thuoc.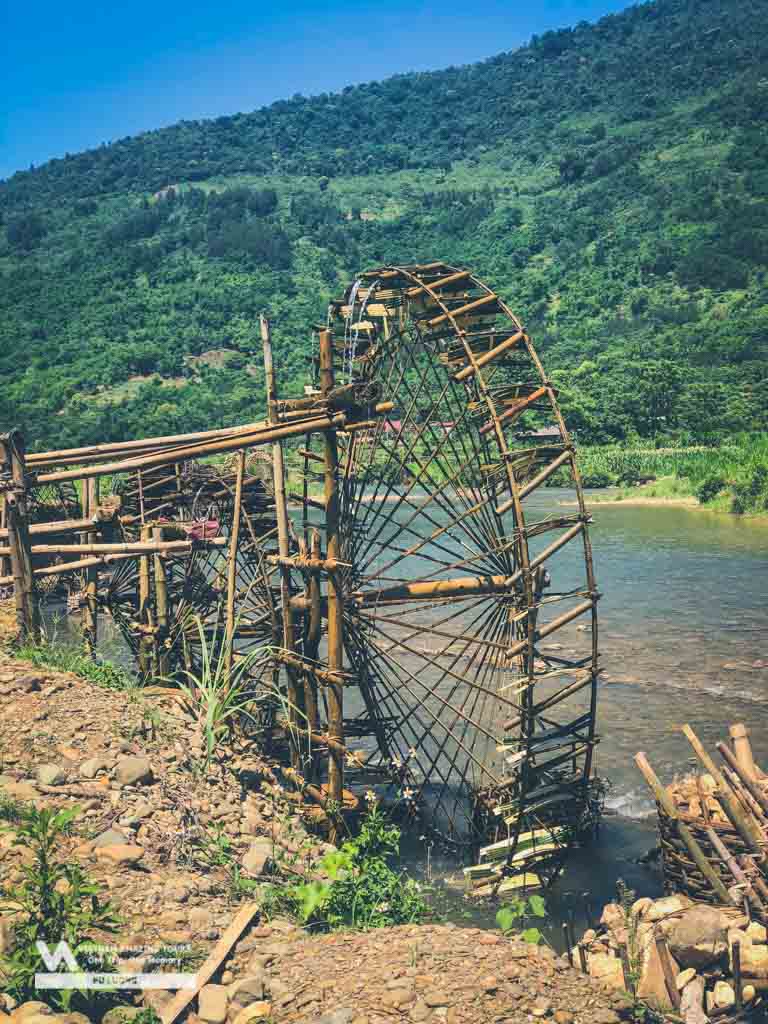 While other mountainous areas almost no longer appear to have the water, here, the water still rotates day and night, bringing water from the canyon to the canals and to flowing water, end at the far away rice field.

Next episode, I'd like to bring out the details of my trip to Pu Luong with the travel agent.