Ha Giang Travel Guide
Ha Giang Travel Guide
Ha Giang is a remote province in the far north of the country. It is a border province and an official Frontier Area. When you visit this province, it's like going back in time and seeing some of the most rugged and beautiful parts of Vietnam. It has beautiful karst mountains, steep mountain passes, winding roads, and villages that are often covered in fog. A lot of different ethnic minorities live in the province and still keep their traditional culture and way of life. In remote areas, you can have an experience like no other. The different cultures and beautiful, unique landscapes are still pure and real. The best way to see Ha Giang is on a two-wheeled road trip, where you can take in the beauty of the landscape and the vibe of the small towns and minority villages.
Best time to visit Ha Giang
This is a tough question because we think Ha Giang is beautiful all year round. Every season has its own beauty and charm.
From April to the end of October, when it's hot, is the best time to ride a motorcycle. It's also a busy tourist season, so you might find it too much, but it's nothing compared to other places in Vietnam in terms of tourists.
From November to the end of March, when it's cold and rainy, it might not be as nice and comfortable as the hot season. But it is much quieter, the landscape is much more mysterious, people are much calmer, and a bonfire and good food make it feel much cozier. From our point of view, this is what northern Vietnam is all about.
On top of that, Ha Giang and the rest of Northern Vietnam are known for their rice terrace structures. People ask us when they can see these famous photos of an endless rice field in the mountains. So, for your records, this could happen every year between the second week of September and the second week of October. At this time, the rice is ready to be harvested, and people are getting ready for their harvest season. The best place in Vietnam to see this is in the Hoang Su Phi district. For more, visit our trip.
Top things to do in Ha Giang
Ma Pi Leng Pass.
Ha Giang has some of the best roads for riding a motorcycle. The drive to Dong Van is incredibly beautiful, but Ha Giang's crown jewel is Ma Pi Leng, where the road winds along the Nho Que River.
Explore stunning roads & mountain passes by motorbike loop
All of the best things to do in Ha Giang on this list can be done at the same time on the Ha Giang Loop. The Ha Giang loop is a route that takes between 3 and 5 days and starts and ends in Ha Giang City. You go to a new place every day, and the scenery along the way keeps getting better and better.
You'll drive over high passes, see some of Southeast Asia's most impressive mountains, and learn about the unique cultures of the local minority groups. The best way to do the loop is with an experienced guide on the back of a motorbike. You can also drive around the Ha Giang loop if you want a bit more comfort and protection from the weather.
As was already said, exploring the impressive mountains is the best thing to do in Ha Giang. There are a lot of mountain roads and mountain passes worth mentioning, and we could have easily used them to fill out the full list of the 10 best things to do in Ha Giang. Instead, we pick out the best ones.
From Ha Giang, the first impressive mountain pass you will pass is the Quan Ba heaven gate. From here, you can see the Twin Mountains in a beautiful way. The next mountain pass is the famous S-shaped Tham Ma pass. From here, you can either drive straight to Dong Van or take a detour through Lung Cu to see some of the best mountain views you could ask for.
Vietnam's highest mountain pass is the Ma Pi Leng Pass. Between Dong Van and Meo Vac, this road has some of the steepest cliffs and most beautiful views. As you go from Meo Vac to Du Gia via Mau Due, you will see many more beautiful mountain views.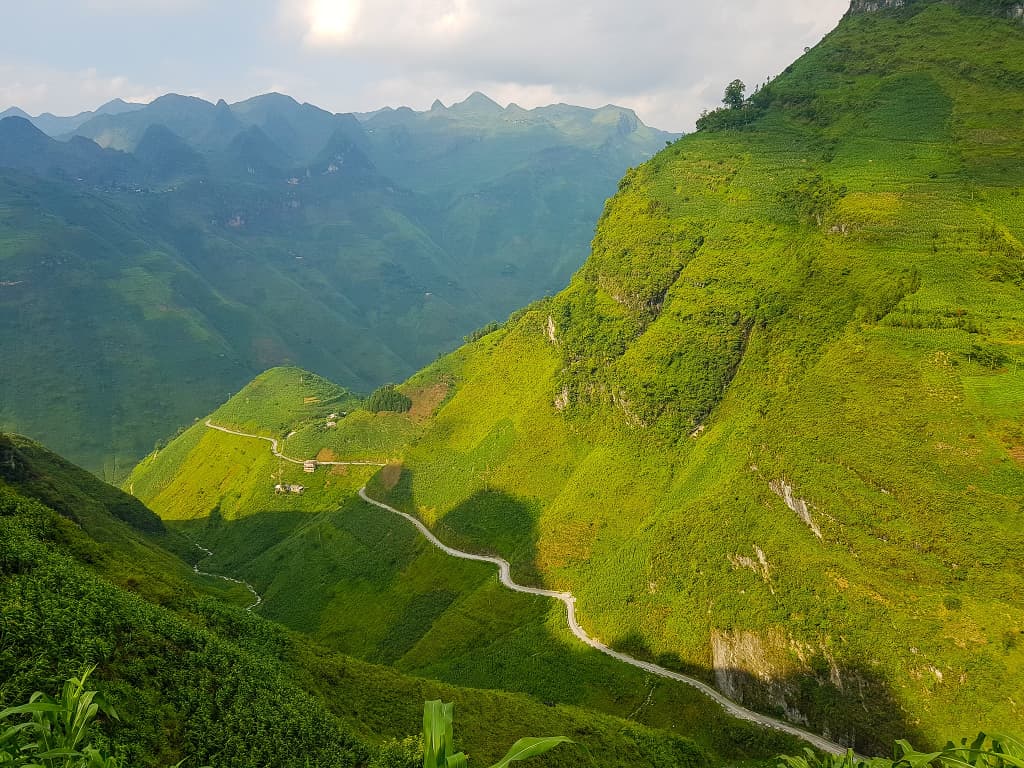 Read more: Mu Cang Chai - The Spotlight of Northwest Vietnam
Visit local minority villages
Visiting the small ethnic village is another great way to learn about this unique culture. Here, you can see what they did every day, like working on the land and making other things. If you have a guide with you, he or she can help you talk to them.
You can find villages all over the province. The Hmong, Dao, Lo Lo, Giay, and Tay are among the minorities who live here. All of them have their own clothes, traditions, and languages. In these villages, you will also see different kinds of houses. Some minority groups live in homes built on stilts, while others live in homes made of stone or clay.
Note: In the village of Sa Phin, close to the border with China, there is a H'Mong King Palace. The wood-framed palace was built in 1902 when China was under French rule. It was built in the traditional Chinese style and is full of character. This is a great place for history here.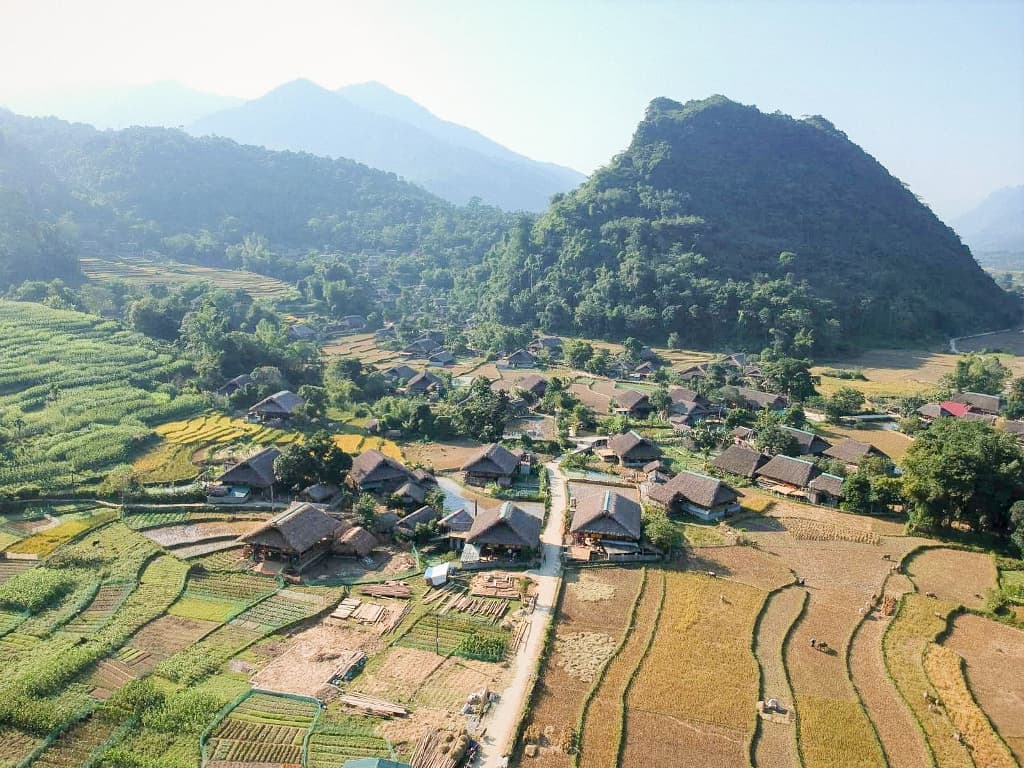 Markets of Ha Giang
The best way to see these colorful ethnic minorities is to visit a market in Ha Giang. Most of the time, these mountain markets are held once a week, and hill tribes from all over the area come here to trade and socialize. It is a unique and colorful event where people trade local goods, food, clothing, and even farm animals.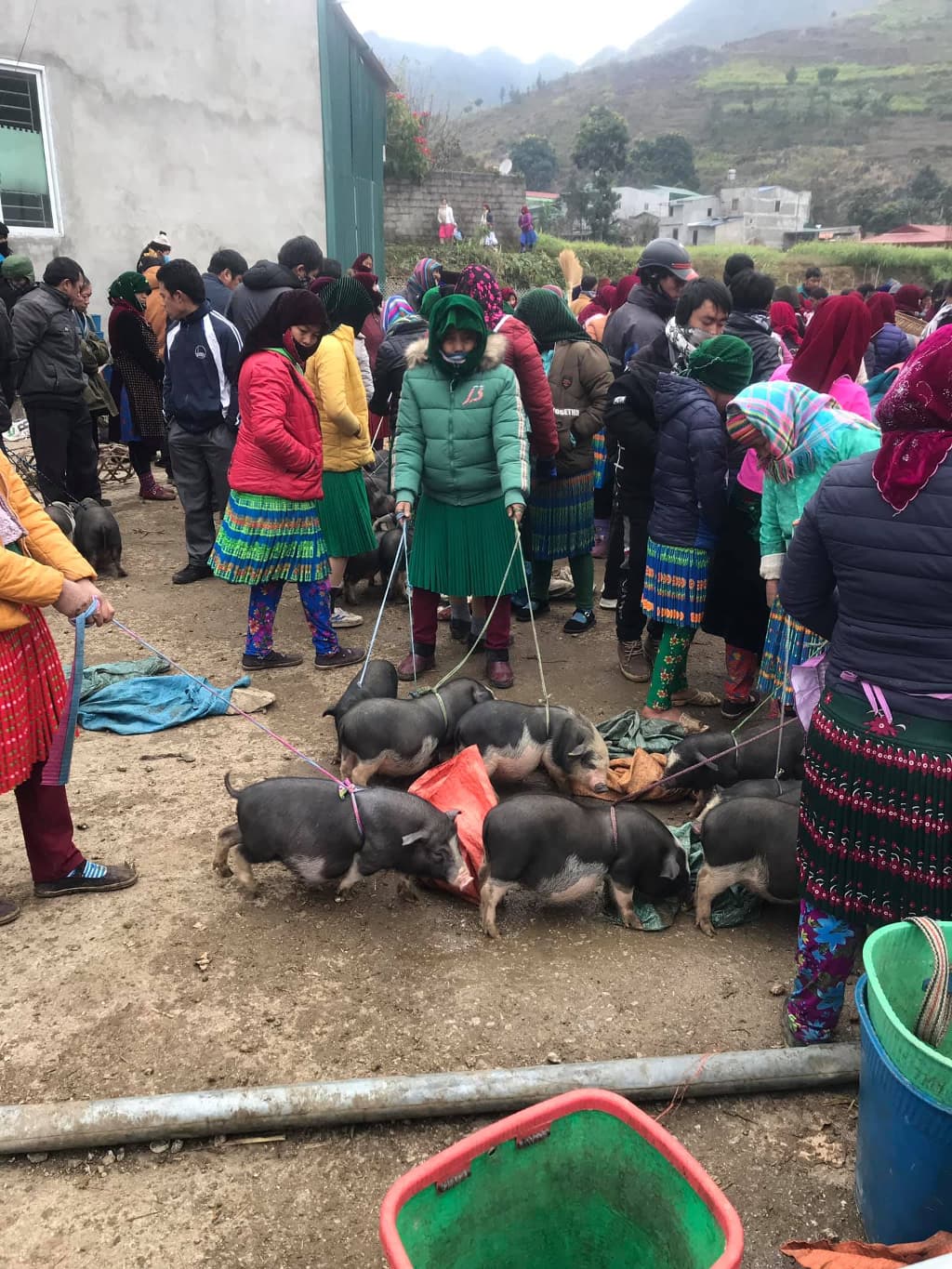 Note: The biggest market is the Meo Vac Market, which is held every Sunday.
Lung Cu flag tower
Take the time to go north to Lung Cu, where a huge Vietnamese flag proudly waves at the border. The best time to go is in the late afternoon when the heat has died down and the 200 steps are easier to climb. The road to Lung Cu is one of the best things to do in Ha Giang. It is nice to see the tower, but the road to Lung Cu is even better. You'll see some of the most beautiful mountain views in Ha Giang and the whole country. Make sure to stop in a few villages along the way to see how people live in the country.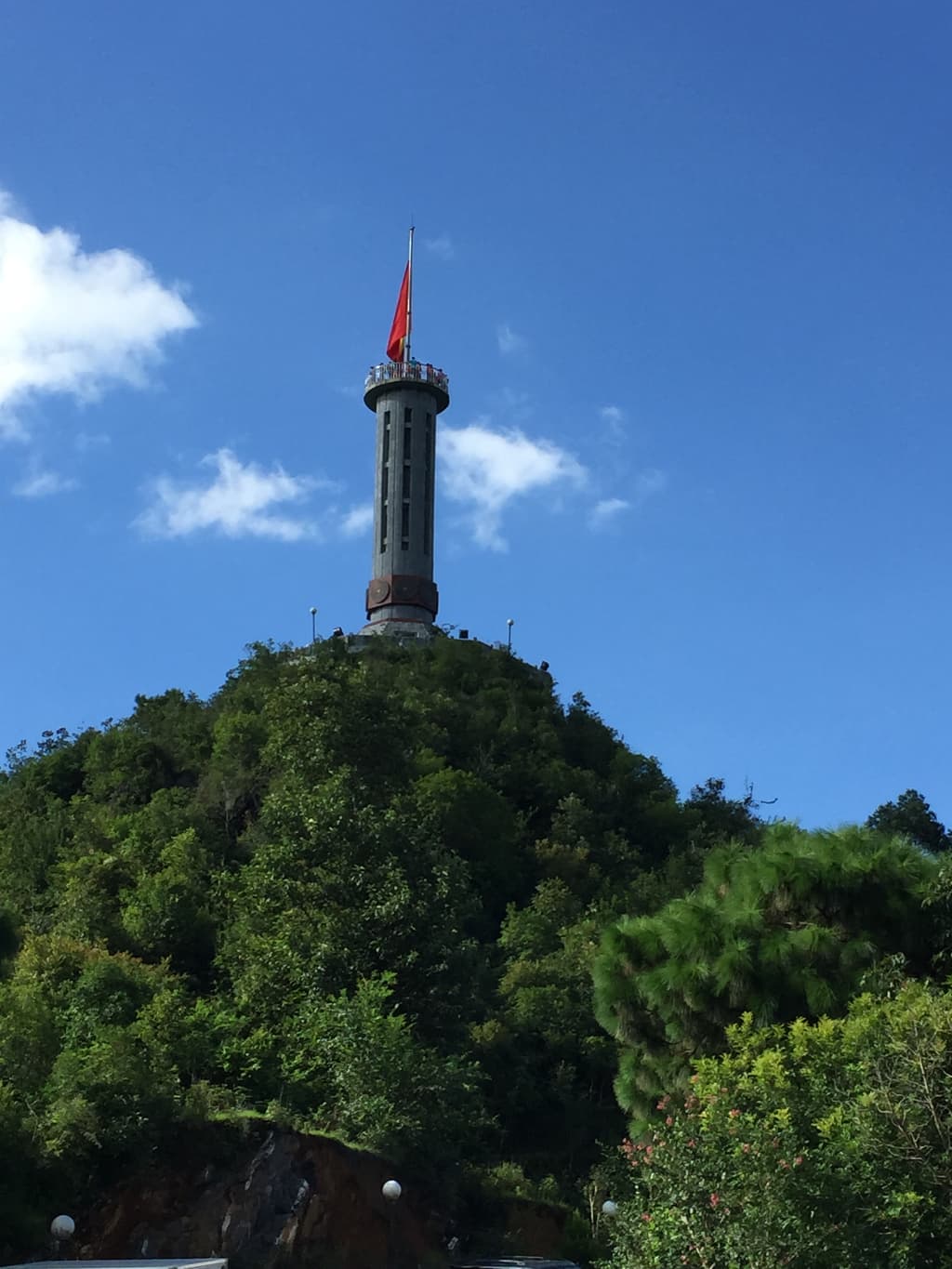 Food & drinking
Food is surprisingly good in the far north of the country. The local restaurants are small "Quan" places where you sit on a small stool and watch the food being cooked right in front of you. People in the area will probably beg you to try some rice wine, but you should be careful.
You will often eat breakfast and dinner at your homestay. It is suggested that you make a reservation for a family dinner and eat with the host's family and other guests.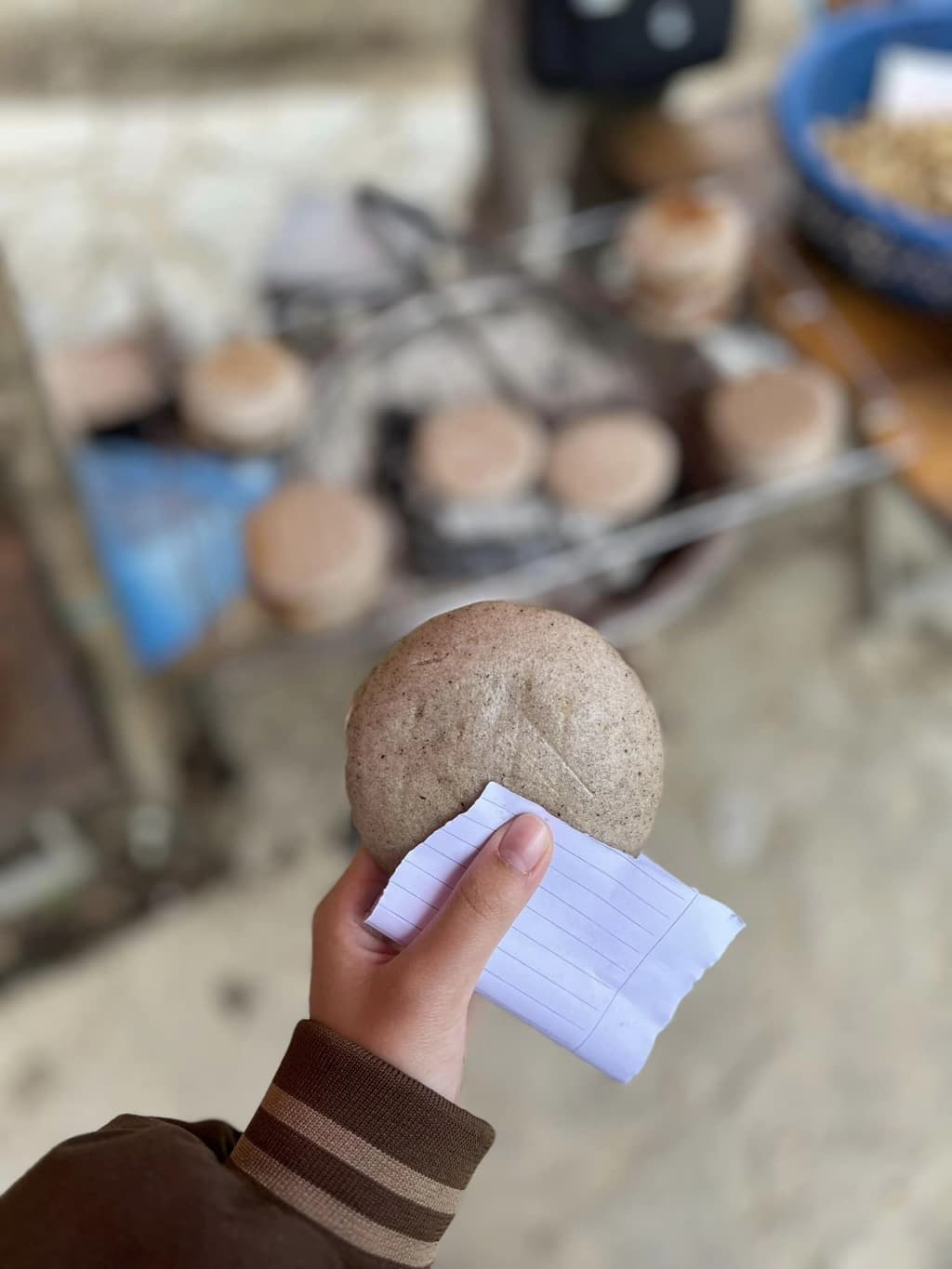 How to get there
There are many options to get there. You can book a sleeping bus, limousine, local bus, or private car from Hanoi...
Tip: Let's book a great tour with Vietnam Amazing Tour and enjoy your wonderful time.
Gallery
Follow @vietnamamazingtours.